Inspire by Volunteering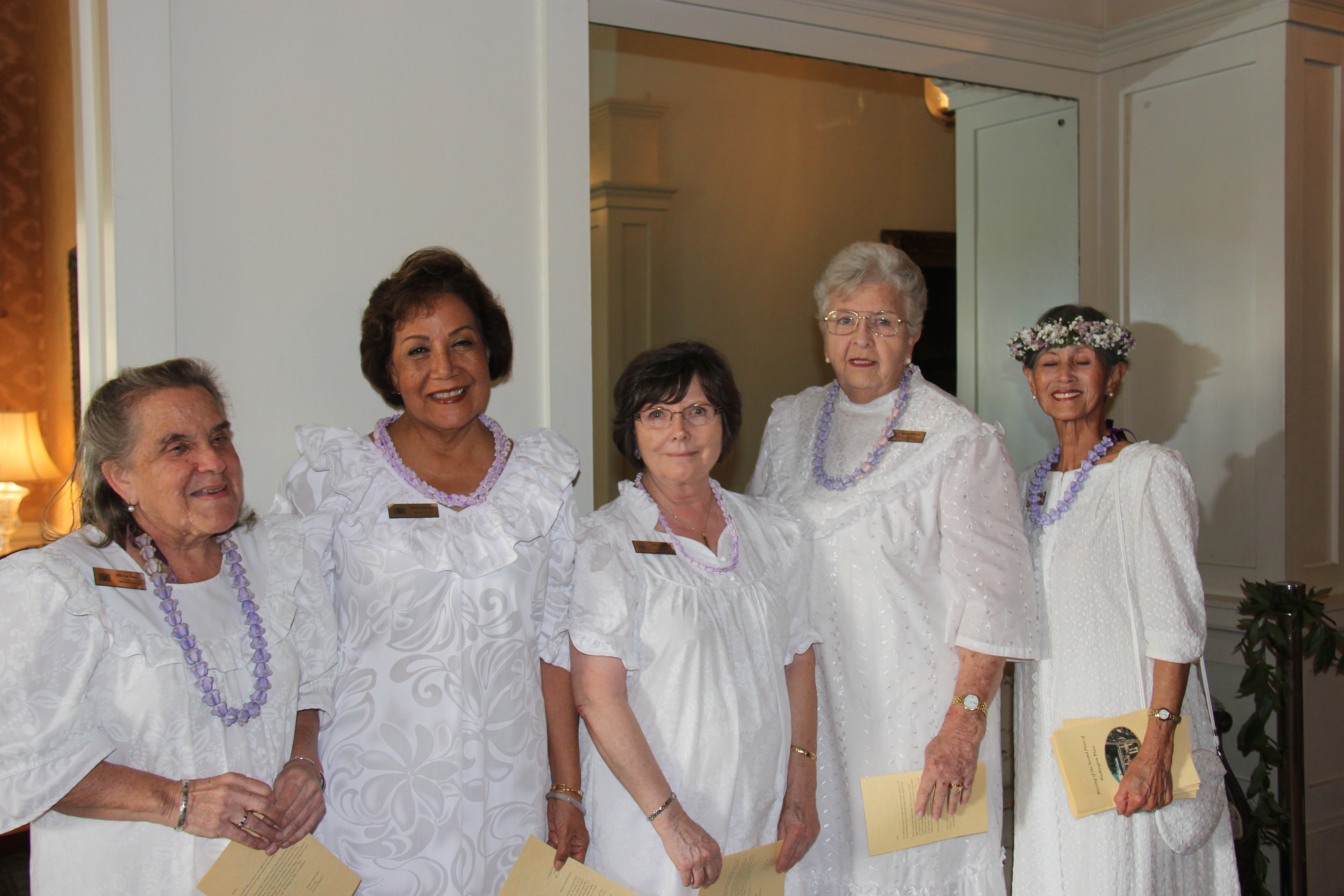 Docents at the Blessing of the Second Floor of Washington Place.  Left to right: Zita Cup Choy, Sally Ishikawa, Jenny Howard, Rianna Williams, Harumi Miyake, December 2017, Photographer Unknown, Photograph Courtesy of Office of the Governor.
---
Since the passing of Hawaii's Last Queen, Washington Place always functioned as a gracious gathering space where the memory of Queen Lili`uokalani is honored. Tours of the home were provided by the Governors or First Ladies until the mid-1970s when a formal docent program was established under former First Lady, Mrs. Jean Ariyoshi. Over five decades and several administrations later, this volunteer program continues to thrive today.
Providing tours, events, and programs would not be possible, if it were not for the individuals that give their time, energy, and passion. Volunteers help to inspire, honor, and share the mo´olelo (stories) of Washington Place.
Volunteers are needed in the following areas:
Docents: Conducts tours of Washington Place as requested by staff
Host/Hostesses: Assists with Events and Special Programs
General Clerical Help: Assists Staff in Office Projects and Duties
Collections or Research Help: Assists Curator in collection management, archives, and exhibitions
For complete job descriptions see links below:
Docent Training
All Docents must become certified in order to conduct tours of the home. The Docent Training Course is part of this certification process. Volunteers wanting to become Docents should expect to take an in person training course including weekly assignments and readings. Should you be interested in becoming a Docent, the Curator will work with you individually to discuss this training and the certification process.
Please download the [Volunteer Application Form], and return either via email to the
Curator of Washington Place [email protected] or by mail to: Washington Place 320 South Beretania Street, Honolulu, HI, 96813 ATTN: Curator
For more information or to request a Volunteer Application Form by mail, please contact the Curator of Washington Place via email [email protected] or call (808) 586-0248.
---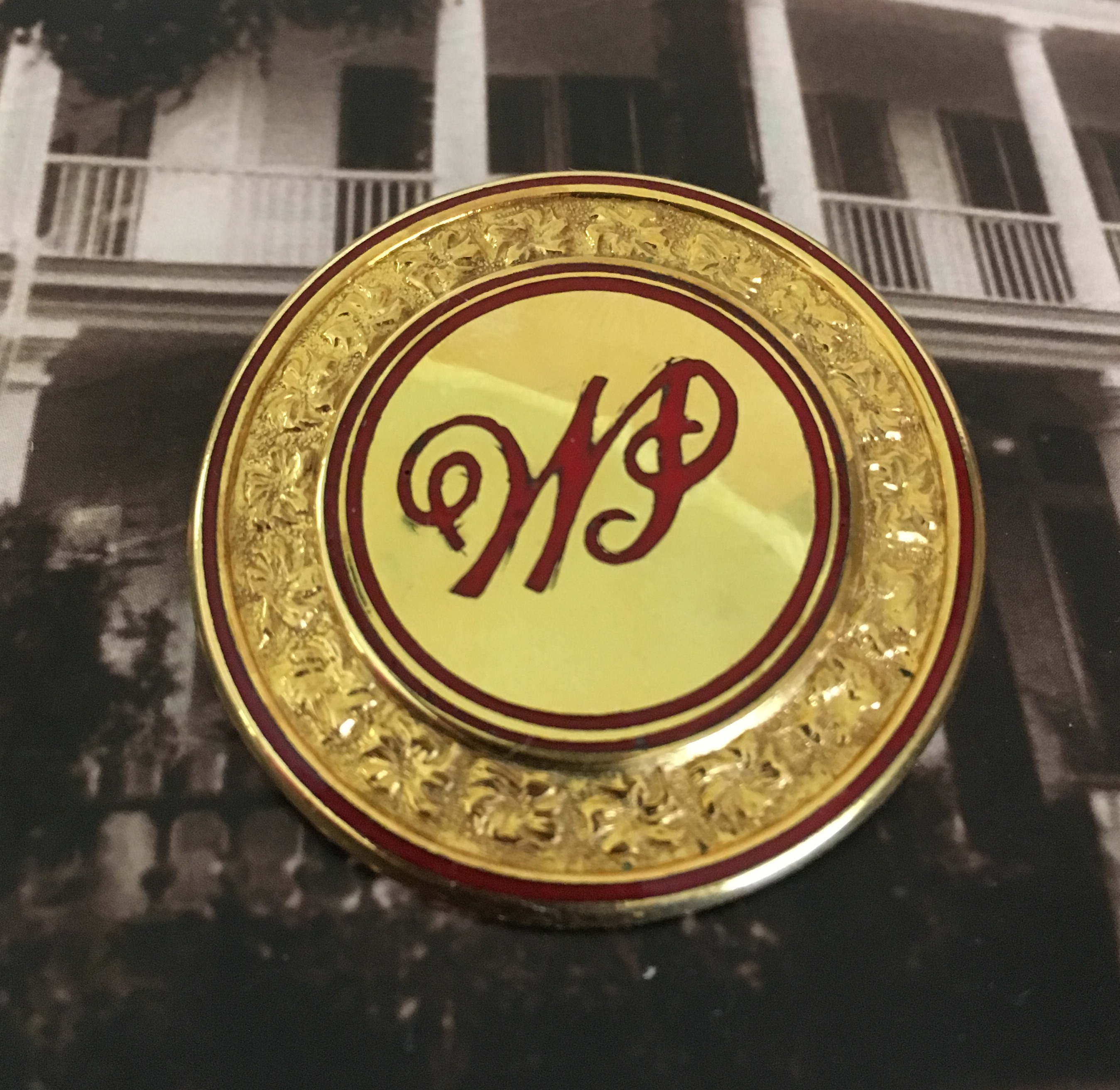 First 'Official' Washington Place Docent Pin
Designed by former First Lady Mrs. Jean Ariyoshi
Circa 1974