King Kamehameha Celebration Commission
Commissioner Listing
Royal Order of Kamehameha I: Kainoa Daines – Chair
'Ahahui Ka'ahumanu: Louise Alina
Hale O Nā Ali'i: Ian Custino
Daughters & Sons of Hawaiian Warriors, Māmakakaua: Puake`ala Mann
Daughters of Hawai'i: Kehaulani Keana`aina
Association of Hawaiian Civic Clubs: Shelley Kēhaulani Pe'a
Kamehameha Schools Alumni Association: Vacant
Kapahulu Music Club: Kimo Keaulana
Waimānalo Hawaiian Homestead Association: Vacant
Papakōlea Community Association: Vacant
Island of Hawai'i: Desiree Moana Cruz
Island of Maui: Moani Whittle-Wagner
Island of Kaua'i: Lyah Kama-Drake
Island of Moloka'i: Heli Silva
Island of Lāna'i: Vacant
2022 King Kamehameha Celebration Events
150th Anniversary of the Kamehameha Day Holiday – June 11, 1872 – June 11, 2022
On December 22, 1871, King Kamehameha V proclaimed a national holiday to honor and celebrate his grandfather and the father of the Hawaiian Kingdom. Originally, the people of Hawai'i wanted to mark the legacy of Lot Kapūaiwa (Kamehameha V) on his birthday, December 11. Being the humble chief that he was, he opted to honor his grandfather instead and pushed the holiday as far away from his (Lot's) birthday as possible, hence the arbitrary date of June 11. Thus, June 11, 1872, was the very first Kamehameha Day holiday ever celebrated.
2022 Theme: E Ola Ka Mō'ī Kamehameha – Long live King Kamehameha!
Island of O`ahu
King Kamehameha Lei Draping Ceremony – Friday, June 10 and King Kamehameha Celebration Floral Parade – Saturday, June 11
Island of Hawai`i
King Kamehameha Lei Draping Ceremony – Thursday, June 9
Island of Maui
King Kamehameha Celebration Floral Parade – Saturday, June 18
Hoʻolauleʻa under Lahaina Town Historic Banyan Tree Saturday, June 18, 2022 at 9 am
Pāʻū Parade on Front Street in Lahaina; Kenui Street to Shaw Street
Awards Ceremony to follow under the Lahaina Banyan Tree on Saturday, June 18, 2022 at 9:45 am
Island of Kaua`i
Island of Moloka`i
King Kamehameha Paʻu Parade / Block party Hoʻolauleʻa Friday, June 2, 2022 – 5:00 pm – 10:00 pm
Holoku Ball at Hotel Moloka'i – Kamililoa Sunset – Lei making contest, Craft vendors, Entertainment, Prize give aways, Silent Auction and more on Saturday, June 4, 2022 – 5 pm
2nd Annual Paniolo Heritage Rodeo at the Jimmy Duvachelle Arena on Saturday and Sunday, June 11-12, 2022 – 10 am – 5 pm
King Kamehameha Related Suggested Reading List:
Kamehameha: The Rise of a King by David Eyre – Juvenile
King Kamehameha The Great: Warrior King of the Hawaiian Islands by Leilani Makua
Kamehameha: The Warrior King of Hawaii by Susan Keyes Morris
Kamehameha: Destiny Fulfilled by Allan Seidan
Kamehameha the Great by Julie Stewart Williams
Kamehameha: The Boy Who Became a Warrior King by Ellie Crowe and Don Robinson
Kohala Kuamo`o: Naeʻoleʻs Race to Save a King by Kekauleleanaeʻole Kawaiʻaeʻa and Aaron Kawaiʻaeʻa

More information on the King Kamehameha Celebration Commission –
Hawai'i Revised Statute 8-5:
https://www.capitol.hawaii.gov/hrscurrent/Vol01_Ch0001-0042F/HRS0008/HRS_0008-0005.htm
Per HRS 8-5, "The commission is authorized to determine to whom and for which occasions permission is to be granted for the use of the statue of King Kamehameha I."
For more information: http://www.hawaiifilmoffice.com/film-permitting/film-permit-application
Reach us at:
King Kamehameha Celebration Commission
355 North King Street
Honolulu, HI 96817
Telephone No.: (808) 586-0333
Email: [email protected]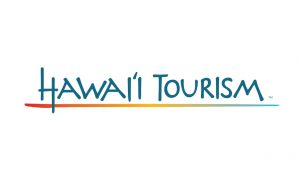 Support provided by Hawai`i Tourism through the Community Enrichment Program.