King Kamehameha Celebration Commission
Commissioner Listing
Royal Order of Kamehameha I: Kainoa Daines – Chair
'Ahahui Ka'ahumanu: Louise Alina
Hale O Nā Ali'i: Ian Custino
Daughters & Sons of Hawaiian Warriors, Māmakakaua: Puake`ala Mann
Daughters of Hawai'i: Gerry Miyamoto
Association of Hawaiian Civic Clubs: Shelley Kēhaulani Pe'a
Kamehameha Schools Alumni Association: Kauhi Ahana
Kapahulu Music Club: Kimo Keaulana
Waimānalo Hawaiian Homestead Association: Vacant
Papakōlea Community Association: Vacant
Island of Hawai'i: Desiree Moana Cruz
Island of Maui: Moani Whittle-Wagner
Island of Kaua'i: Lyah Kama-Drake
Island of Moloka'i: Heli Silva
Island of Lāna'i: Vacant
2021 King Kamehameha Celebration Events
2021 Parade theme is "Nā 'Āina Hoʻopulapula: Celebrating a Century of Prince Kūhiōʻs Legacy", highlighting Hawaiian Homestead Lands.
Schedules are subject to change based on current government regulations due to COVID-19 restrictions.
Island of O`ahu
June 11 — King Kamehameha Statue Lei Draping Ceremony at Aliʻiōlani Hale, 4:00 p.m.
June 12 — 105th Annual King Kamehameha Celebration Floral Parade, 9:00 a.m.
June 12 — King Kamehameha Hoʻolauleʻa, 2:00 p.m. – 8:00 p.m. (Aloha Tower Marketplace).
Island of Hawai`i
Island of Maui
June 19 — Parade.
Island of Kaua`i
Island of Moloka`i
More information on the King Kamehameha Celebration Commission –
Hawai'i Revised Statute 8-5:
https://www.capitol.hawaii.gov/hrscurrent/Vol01_Ch0001-0042F/HRS0008/HRS_0008-0005.htm
Per HRS 8-5, "The commission is authorized to determine to whom and for which occasions permission is to be granted for the use of the statue of King Kamehameha I."
For more information: http://www.hawaiifilmoffice.com/film-permitting/film-permit-application
Reach us at:
King Kamehameha Celebration Commission
355 North King Street
Honolulu, HI 96817
Telephone No.: (808) 586-0333
Email: [email protected]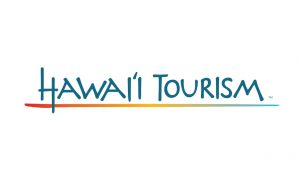 Support provided by Hawai`i Tourism through the Community Enrichment Program.