King Kamehameha Celebration Commission
Commissioner Listing
Royal Order of Kamehameha I: Kainoa Daines – Chair
'Ahahui Ka'ahumanu: Louise Alina
Hale O Nā Ali'i: Ian Custino
Daughters & Sons of Hawaiian Warriors, Māmakakaua: Puake`ala Mann
Daughters of Hawai'i: Gerry Miyamoto
Association of Hawaiian Civic Clubs: Shelley Kēhaulani Pe'a
Kamehameha Schools Alumni Association: Kauhi Ahana
Kapahulu Music Club: Kimo Keaulana
Waimānalo Hawaiian Homestead Association: Vacant
Papakōlea Community Association: Vacant
Island of Hawai'i: Desiree Moana Cruz
Island of Maui: Moani Whittle-Wagner
Island of Kaua'i: Lyah Kama-Drake
Island of Moloka'i: Heli Silva
Island of Lāna'i: Vacant
2021 King Kamehameha Celebration Events
2021 Parade theme is "Nā 'Āina Hoʻopulapula: Celebrating a Century of Prince Kūhiōʻs Legacy", highlighting Hawaiian Homestead Lands.
Due to the continuing threat and uncertainties surrounding the COVID-19 pandemic, the King Kamehameha Celebration Commission announces the cancellation of all King Kamehameha Celebration parade events statewide. The Lei Draping's may still be held in a private format if regulations permit. A socially distanced Ho`olaule`a on O`ahu, is still being considered for the June 11th holiday.
"The decision to cancel these major, statewide events was made with the health and safety of our island communities and kūpuna in mind. While we are hopeful that the worst of the COVID-19 health crisis will be behind us by June, we feel the prudent response at this time is to cancel the parades as the preparations and event draw large crowds to prepare and attend. This allows all involved in our respective King Kamehameha Celebration festivities across the state to focus on matters important to health, welfare, and economy. We look forward to a return to in-person festivities commemorating and celebrating Kamehameha Pai`ea in 2022," said Kainoa Daines, Chair of the King Kamehameha Celebration Commission. He added, "The Commission will prepare for the 150th anniversary of the Kamehameha Day Holiday in 2022."
Island of O`ahu
June 11 — King Kamehameha Statue Lei Draping Ceremony at Aliʻiōlani Hale, 4:00 p.m.
Island of Hawai`i
Island of Maui
Island of Kaua`i
Island of Moloka`i
More information on the King Kamehameha Celebration Commission –
Hawai'i Revised Statute 8-5:
https://www.capitol.hawaii.gov/hrscurrent/Vol01_Ch0001-0042F/HRS0008/HRS_0008-0005.htm
Per HRS 8-5, "The commission is authorized to determine to whom and for which occasions permission is to be granted for the use of the statue of King Kamehameha I."
For more information: http://www.hawaiifilmoffice.com/film-permitting/film-permit-application
Reach us at:
King Kamehameha Celebration Commission
355 North King Street
Honolulu, HI 96817
Telephone No.: (808) 586-0333
Email: [email protected]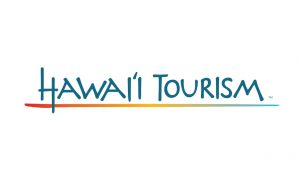 Support provided by Hawai`i Tourism through the Community Enrichment Program.