April is Records and Information Management Month
Posted on Apr 1, 2021 in HSA News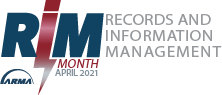 Records and Information Management Month (RIMM) is celebrated internationally each April to highlight the significant impact records management has on organizations. The purpose is to emphasize the value and importance of organizing and maintaining records and data for the efficient and effective management of information.
RIMM was first observed in 1995 as National Records and Information Management Day, through the efforts of members of the Association of Records Managers and Administrators (ARMA).
Every organization is constantly inundated with information — whether it's hard copy records or electronic/digital data and media. Our businesses depend on the flow of information and access to important data. Keeping information organized, secure, and accessible can be a daunting task. If your organization has been unintentionally neglecting your records retention policy, or hasn't been making information management a priority, this month is a great time to refocus to ensure you have a successful and secure records and information management strategy.
Here are four posters you can use at your office to help create an awareness for actions needed to manage records and information: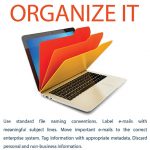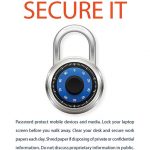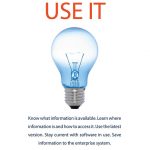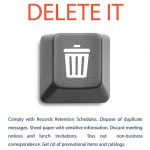 Contact Records Management Branch, Archives Division, Department of Accounting and General Services at 808-831-6770 or [email protected] for more information.